Ranboo Fashion is a backpack that helps you carry your belongings with ease. It has a built-in storage bag that can hold up to 4 kilos of stuff, so you can always have something to carry with you.
Have you got room for all that? With our roomy and durable backpack, you will! This bag is made from spun polyester and weighs 1.3 lbs, just enough to be light, strong, and long-lasting. Grab it, stow it, throw it onto the seat next to you, this backpack can take it, and so will you, wherever you go!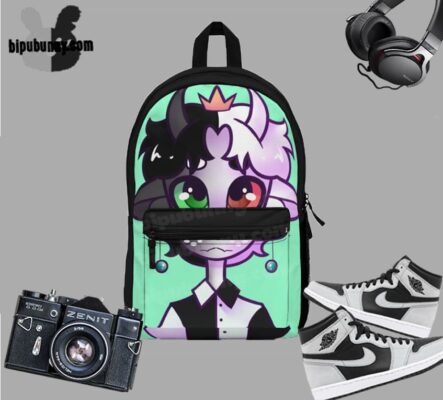 Care instructions: Before cleaning the bag, remove all the items from the bag. Suggested to pretreat visible stains with stain remover. Mix warm water with laundry detergent and clean the bag with a terry washcloth or soft bristle brush. Let the bag air dry.
All measurements in the table refer to garment sizes.
| | One size |
| --- | --- |
| Length, in | 11.81 |
| Width, in | 5.12 |
| Height, in | 18.11 |